Since NRS AIR LOGISTICS was established in 2004. We are providing speedy, conscientious and reliable service through making full use of multimodal transportation such as Ocean freight, Air cargo, Courier door to door and Custom brokerage in the world.
We promise that NRS AIR LOGISTICS Japan and Raiza Networks in the world can meet all your international fording and land logistics needs.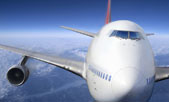 Points
■Licenses

We are operating with full licenses for doing international forwarding business in Japan

■Real operating both Narita and Haneda in Tokyo

We have two real operating offices both Narita and Haneda international airports in Tokyo. Some companies are doing the operation at both airport, but almost companies are entrusting to the other company. We are doing real operating by ourselves and we have 24/7/365 operating availability at both airports. If you have any issue/inquiry/request about both airports, please feel free to contact with us any time. We believe that we can be for your help.

■Customs Brokerage

We provide excellent and innovative customs brokerage services both import and export.
We promise to support and arrange for any type of shipments which the customer required with correctly, speedy, reasonably and successfully.
We are fulfilling the key factors for your success of international trade transactions, where experience, knowledge and high expertise.

■Relationship with Carrier

We have intimate relation with several airlines, which foreign carriers and of course Japanese flag carriers both JL and NH, based on the volume of our regular shipment and long term satisfactory relationship with them.

■Special Cargo / Door-to-Door handling

We have enough experience not only general and express cargo but also DGR goods, Medical supplies and Live Animals professionally.
And we also arrange for door-to-door service for these kinds of goods including DGR shipments, big size Freighter cargo, temperature control commodities and etc…

■Logistics Service in Domestic

We provide total logistics services including stock management, keeping storage, sorting and distribution which shall be applied any kind of commodities such as small spare parts, heavy machines, medications with temperature control, fresh fruits and etc… Especially we have a special team made up of experts who do the best correspondence of chartered truck arrangement for the emergency cargo even though any type of truck, any location, any time in Japan.


A member of IATA (REX 16-3-1455)
Category I Consigned Freight Forwarding (for Domestic truck) *MLIT
Category II Consigned Freight Forwarding (for Int'l Air Cargo Service) *MLIT
Category II Consigned Freight Forwarding (for Int'l Courier Service) *MLIT
Regulated Agent (for "Known shipper/ Regulated agent system" of Antiterrorism Act in Japan) *MLIT
NVOCC *MLIT
Ministry of Land, Infrastructure, Transport and Tourism

Tokyo HQ

NRS AIR LOGISTICS CORPORATION


Kowa-Hitotsubashi Building, 7-1 Kanda-Nishikicho, 3-chome, Chiyoda-ku, Tokyo 101-0054 Japan
Tel:+81-3-5281-8252 Fax:+81-3-5281-2722
air-cs@nrsgr.com
Narita Airport Office

NRS AIR LOGISTICS CORPORATION


205 Annex. Second Cargo Agency Building, International Cargo Area
Narita International Airport, Narita-Shi Chiba 282-0021 Japan
Tel : +81-476-33-4411 Fax : +81-476-33-4412
air-nrt@nrsgr.com
Haneda Airport Office

NRS AIR LOGISTICS CORPORATION


International Cargo Building 1-459, 2-6-3 Haneda-Airport Ota-ku Tokyo 144-0041 Japan
Tel : +81-3-5281-8253 Fax : +81-3-5708-3162
air-hnd@nrsgr.com
Osaka Office

NRS AIR LOGISTICS CORPORATION


7F Okini Midosuji Kawaramachi Bldg, 4-7 Kawara-machi 4-chome, Chuo-ku, Osaka, Osaka 541-0048 Japan
Tel : +81-6-6228-0771 Fax : +81-6-6228-0772